---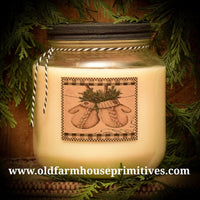 #HSCW31 Gingerbread 100% Soy Blend Candle (Made In USA) 64 oz.
Regular price $49.99
Inventory:
2
Home-Made Gingerbread The scent of fresh baked gingerbread with spices! This is poured with Soy & Coconut Wax into a 64 oz Old Look" Mason Jar topped with a "vintage" tin lid! Burns approximately 300 hours.